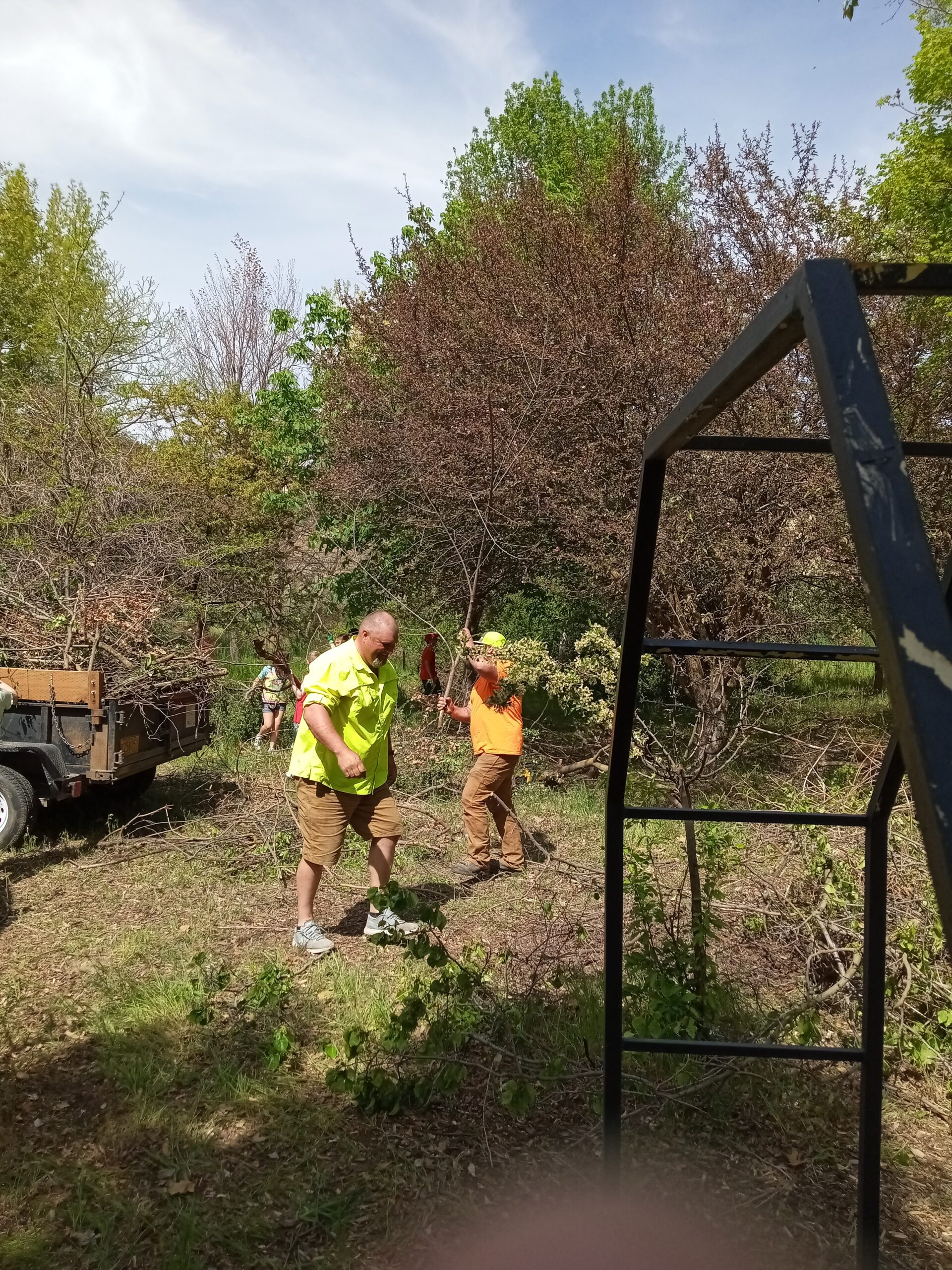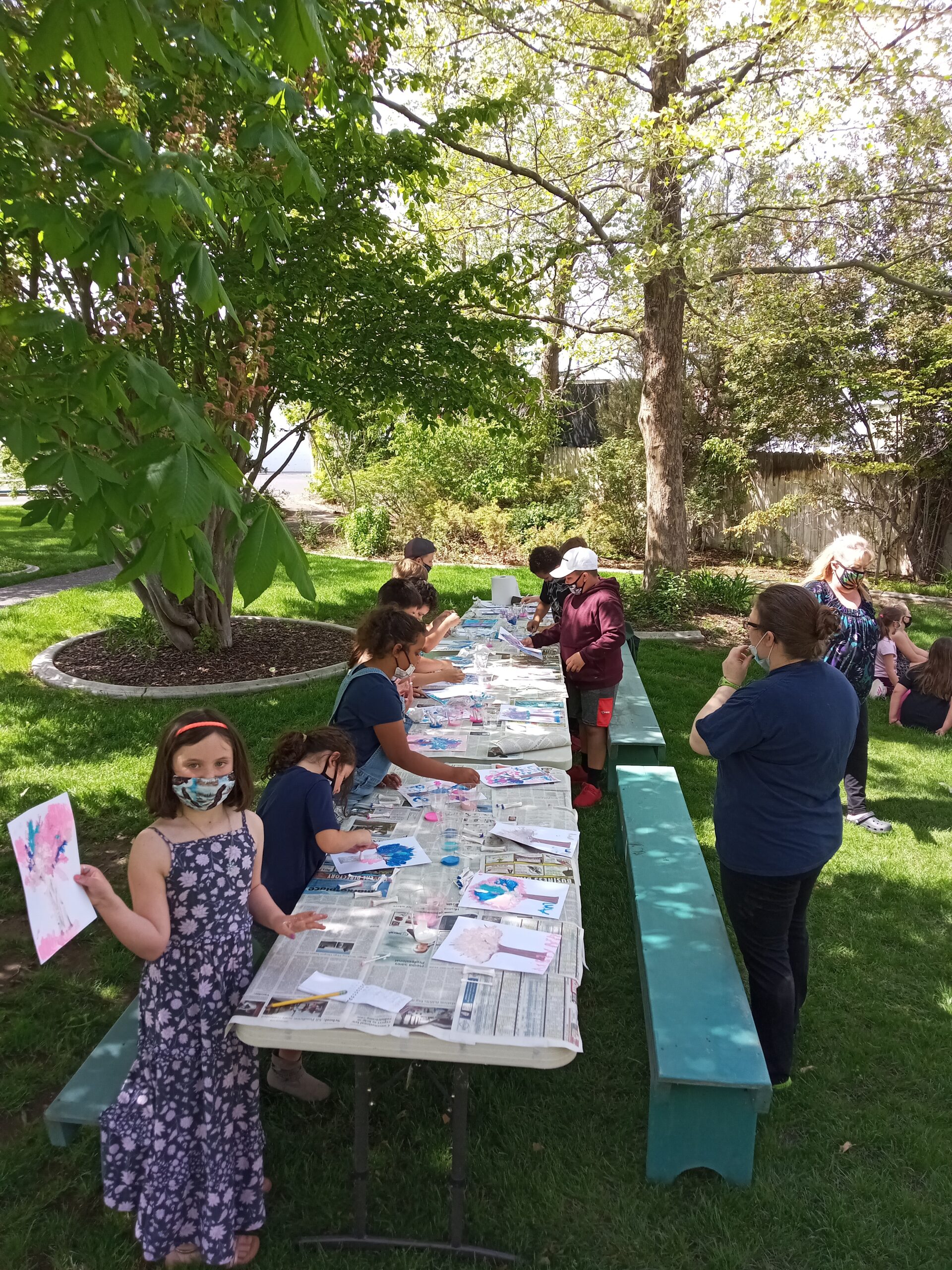 On April 29, kids in grades second, third and forth participated in the Annual City of Arbor Day event. This year the older kids helped the public works department (Justin & Ken) clean up the Arboretum which consisted of putting all the limbs and other debris in the utility trailer to be hauled off.
The younger kids painted trees and learned about trees from our Libraian Anna Lemmon and our City Clerk Peggy Haines. They had a great time and the weather was perfect to get the kids out to help our community celebrate a long held tradition in Echo.
They finished off the project by planting a new tree in George Park. Two kids from each grade were picked to dig and plant the Appalachian Red Eastern Redbud tree.